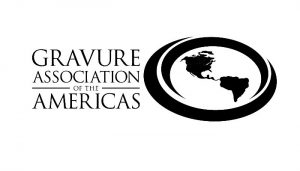 Hybrid Cylinders recently attended the Gravure Association of the Americas Technical Forum from October 11-13 in Richmond, Virginia.
Opening the event was a keynote speech on 'The Opportunity for Transformative Breakthrough in Gravure' by Professor Robert Eller of the Rochester Institute of Technology and as part of the innovation Incubator session Hybrid Cylinders gave an update on the business and the continuing development of the cylinder technology with a discussion on replacement base technology, chrome replacement technology and engravable nickel  technology.
The 2016 GAA Technical Forum also saw sessions on pre-press technology, press technology a discussion on the future requirements of gravure and ended with factory tours of Amcor, Philip Morris and SGS.
The Gravure Association of the Americas, of which Hybrid Cylinders are members is a trade association formed as the result of the merger between the Packaging and Label Gravure Association Global (PLGA Global) and the Gravure Asociation of America (GAA with the intent to create value and opportunities through interactive communication, training, education and promotion of the Gravure printing process.
Gravure Association of the Americas Gravure Technical Forum Sponsors