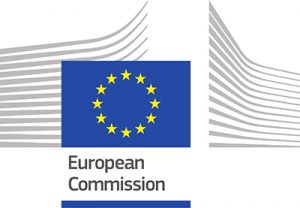 2016 was another active year which saw the introduction of the Roto-Hybrid Process® to incorporate the Hybrid Cylinder technology and allow the simultaenous development of complementary gravure cylinder technologies to better address the current and future needs of various gravure markets over and above the innovative Hybrid Cylinder.
The Roto-Hybrid Process is the culmination of several years of research and development, and the next step in our mission to bring about a better, quicker and cheaper gravure printing process.
The Green Gravure project funded by a €3m European Commission research and development grant enables a quicker route to introduce to the market, an enhanced Hybrid Cylinder manufacturing process to facilitate longer face lengths and larger diameters for both new and redundant bases. Additionally, the new equipment will offer more varied shaft configurations when applying the novel Hybrid build-up technology to repurpose redundant gravure cylinder stocks.
Chrome Replacement

Whilst there are uncertain times ahead in respect of how far, how quickly and with what cost implications there will be to the REACH regulations and restrictions (or even a ban) in the use of Chromium VI by the European Chemicals Agency, the Roto-Hybrid team have brought about a program of research and development to introduce a viable alternative to using Chromium in gravure which it has incorporated into the Green Gravure project.
Irrespective of the regulatory actions in the short and medium term the Roto-Hybrid team's aim is to offer the industry a replacement cylinder coating technology that offers better performance over and above the use of chromium and other electrolytic processes like copper or nickel plating.
The Roto-Hybrid team are grateful to the European Commission from whom we have received the funding which will aid the acceleration of our ground breaking technology reaching the market in 2018.