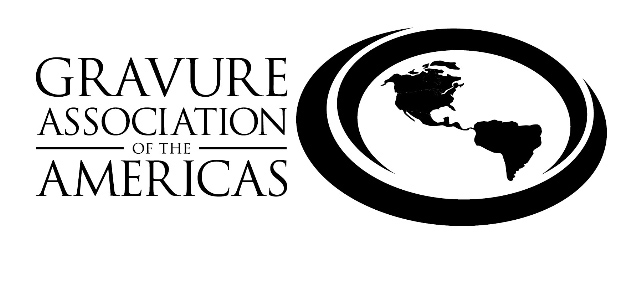 On March 4-5th Hybrid Cylinders gave a presentation on its technology at the Global Gravure Summit hosted by the Gravure Association of the Americas at Lake Buena Vista Palace in Florida.
The Gravure Association of the Americas was established to provide a forum to facilitate collaborative partnerships among all Gravure professionals and their mission is to create value and opportunities through interactive communication, training, education and promotion of the Gravure printing process.
The Summit speakers and presentations were:
• Tom Carroll, RR Donnelley: Pace of Change and Innovation
• Gary Jones, PIA: EPA and OSAH Regulatory Update
• Tina Schuelke, Change Management l Communications Center, LLC: Leading Through Change
• Mike Keating, Keating Gravure Cylinders and Lee Oakley, Hybrid Cylinders: Alternative Engraving Substrates and Polymer 'Size Variability. Lower Cost. Quicker to Press'
• Carol Werlé, Dalim: Cross Media Graphics
• Dr. Lutz Engisch: Laser Technologies
• Scott Thrift, Altria: Consumer Products – Adapting to a Changing Market
• David Blais, Quad/Graphics: One Leader's Jouney
The off the shelf nature of the Hybrid Cylinder allows for printers and/or their engravers to resize a cylinder onsite, plate it, engrave it and have it on the press in a matter of hours, making same day press ready gravure cylinders a possibility with set up times to rival Flexo, all using existing gravure equipment and process.
For a copy of the presentation given at the Global Gravure Summit and to register your interest in the Hybrid Gravure Cylinder technology, please complete the form below:
Thank you for registering your interest