Hybrid Cylinders is set to bring to the market in early 2015, a patented gravure printing cylinder technology that harnesses many of the competitive advantages of flexographic printing, engineered specifically for the gravure industry.
Unique Polymer & Size Variability
The Hybrid Cylinder's unique polymer has been scientifically engineered and will be manufactured on a large industrial scale for the global gravure market. The Hybrid Cylinder works seamlessly with existing gravure processes without adaptors, sleeves or additional equipment.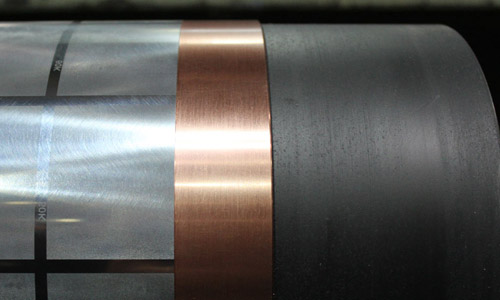 Re-size Onsite
The off the shelf nature of the Hybrid Cylinder allows for printers and/or their engravers to resize a cylinder onsite, plate it, engrave it and have it on the press in a couple of hours in order to rival flexo. The cylinders can be reduced down in circumference/diameter to give multiple reducing size circumference bases.
We have engineered our unique polymer and processes to initially put a polymer build-up of up to 30mm on diameter giving 94mm size variation on circumference, rising to a build up of 50mm on diameter i.e. 157mm on circumference.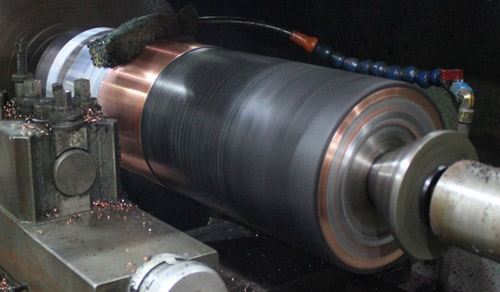 Lightweight Cylinders
For smaller gravure cylinders such as in the label market, the Hybrid Cylinder can be engineered lightweight (<25kg) to be suitable for easy handling, thus dispensing the need for cranes and further reducing turnaround times, which facilitates more print efficiencies.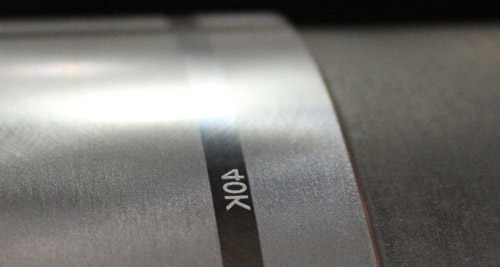 Breathing Life into Old Cylinders
For printers considering investment in new gravure print presses, the cost of acquiring the cylinders for the new press can be considerable and often more expensive than the new press itself. With Hybrid Cylinder technology, the overall investment is significantly reduced, making gravure a more attractive print operation.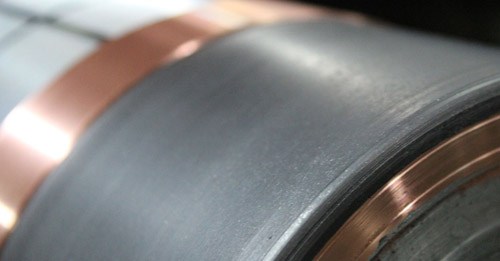 The Hybrid Cylinders team comprises third generation gravure industry expertise and leading polymer specialists and engineers with the common goal of delivering a hybrid cylinder technology for the gravure printing market.
At present, Hybrid Cylinders is only available to our early adopters but the technology will be offered to the wider market, in Q3 of 2015.
For those wishing to register an interest in the Hybrid Cylinder, please use this 'Register' function.